A Bridge For Christmas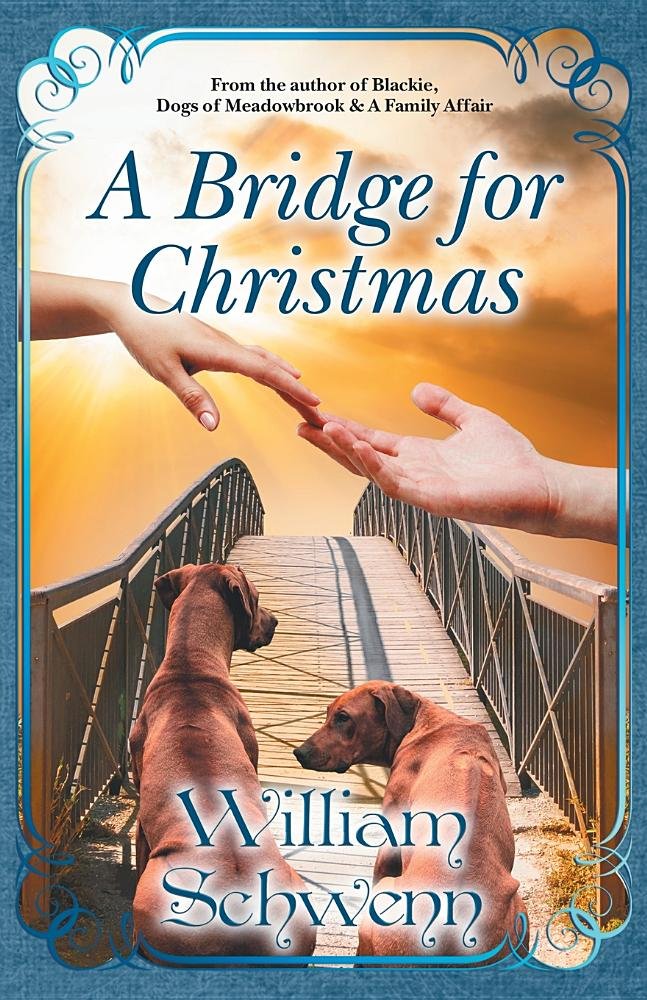 The journey from here to there, from the familiar present to the unknown future, is the essence of life. Even when you think you know where you're going, you are guaranteed surprises along the way.

Living alone in the North Carolina mountains, Dave lost his true love early in his marriage, and despite recently found companionship in two highly individual dogs, wonders if—or how—he will ever regain a reason for being. Gwen has followed a self-proclaimed mission to rescue animals from intolerable circumstances with an obsession that is spinning out of her control. A pair of stray, starving hound dog siblings have escaped a meaningless existence, only to discover a world that is harsh and uncaring. A widow in Virginia is working through her own loneliness by forming a link in a multi-state dog rescue pipeline, while providing a community service opportunity for an at-risk teenage girl given a last chance by a criminal court judge. Life is throwing twists and obstacles in all their paths during the two months leading up to Christmas. It's a good thing the season of giving sometimes provides miracles: the lives of some of these wanderers will literally depend on it.

Along with key contributions by an Animal Control Officer, the High Sheriff, and several colorful mountain folks, A Bridge for Christmas is an intriguing interplay between characters whose life journeys have intersected in the most improbable ways.

Though the identities of the characters and place names are creations of the author, many of them and the events surrounding them are drawn from real persons and actual events. Truth and fiction are much more closely linked than we all want to believe. It is what makes life, in all its mystery and challenge, worth the ride.
Buy book at: Amazon | Kindle | B&N | BAM !
A Family Affair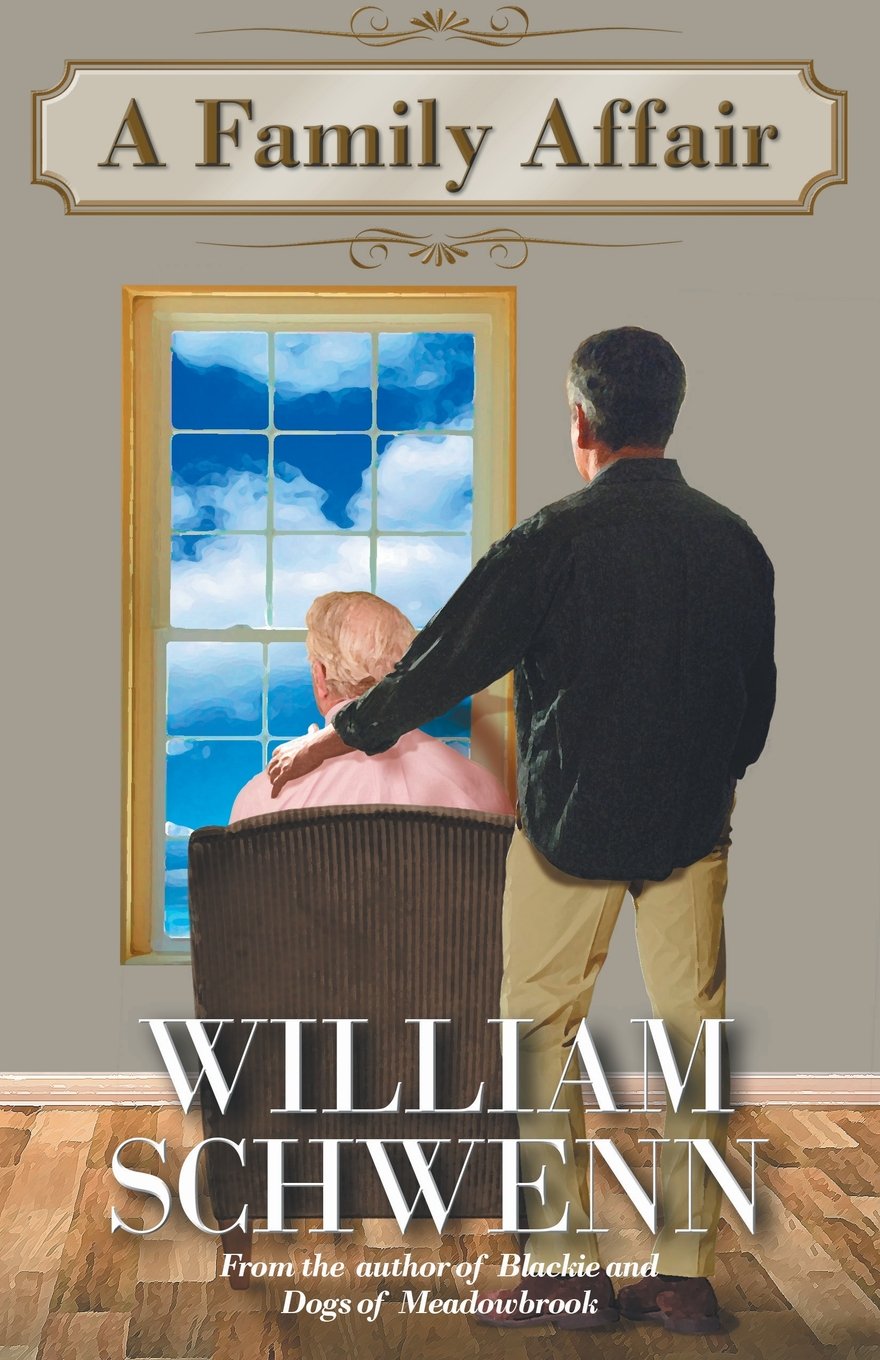 'Closeness' in a family can be dicey.
When pressure wears the mask of love, for example.
A career-driven Dad, a worry-worn Mom, and an adventurous only-child son. A formula for fun, tension, and--a crash or two.
Three head-strong individuals meet their match in a quiet, willful daughter-in-law. By fits and starts, the foursome weave incompatible paths that strain the fabric of their mutual devotion.
Sometimes getting from 'A' to 'B' in family life requires side trips through 'Y' and 'Z'. Getting lost along the way is usually par for the course.
The author boldly unfolds this true story, inviting readers to laugh and wince, recalling bits and pieces of their own past.
Forming and keeping a family can be easy, irksome, exhausting and fun--but always tricky. In the end, like it or not, the search for answers to life's most irritatingly basic, inevitable questions goes through the heart.
Buy book at: Amazon | Kindle | B&N | BAM
Blackie - An Odyssey of Furry Hearts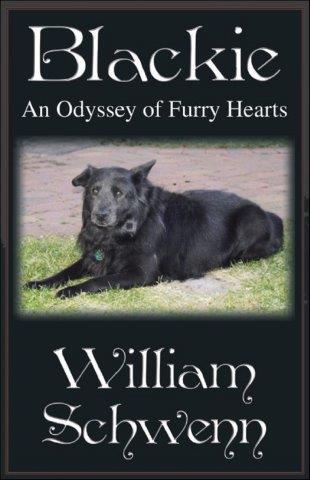 Hidden in a neighboring mountain cove is a deadly secret, born of a nasty divorce and a woman's life spinning wildly out of control. The dwindling number of surviving pets rally around Blackie, a mixed breed dog older than his years from too many torments, whose innate sense of responsibility won't let him abandon the cats and other dogs in his charge. His desperate cries for help in the dead of night with Winter fast approaching persuade the author to offer what was to be a brief pet-sitting service while the neighbor woman sought temporary escape from her reality to spend two weeks with her son abroad. Through twice-daily visits to tend to his neighbor's animals, the author soon discovers horrifying conditions, and over the ensuing months learns just how mean life can be from physical and emotional neglect. In the backdrop of North Carolina mountain beauty, the author carries the reader in Part One through an unending roller coaster ride between searing tension and unexpected, merciful humor to try to prevent even more devastating consequences for innocent animals. In a dramatic and improbable turn of events, Blackie is delivered into the author's care, only to face in Part Two fresh challenges along with the author, his wife, and their already established pack of three decidedly character dogs. The darkest and most endearing secrets of Blackie's past aren't revealed to the author until the final pages, leaving him and his wife with a permanent, bittersweet appreciation of the unique being they had been miraculously privileged to know. This improbably true story of joy and salvation in the aftermath of a nightmare profoundly touches the heart, illuminates the highly sensitive, caring nature of dogs, and dramatically reminds all of us to act on behalf of gentle souls in need of rescue.
Buy book at: Amazon | Amazon Kindle | B&N | B&N Nook | BAM!
Dogs of Meadowbrook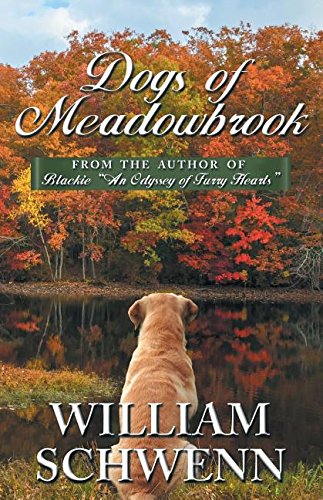 At one end of a five-acre former corn field in the middle of forty-one acres of hardwoods bordered by two streams, the author's dream house affords unparalleled privacy and beauty – a perfect setting for dogs to be dogs. What the author and his wife planned was to live quietly with a pair of Border Collies who succeeded their first, beloved dog. What they wound up with instead was a pack of more than a half-dozen mixed breed characters, who lived enthusiastically with each other and in intimate partnership with their human companions. This refuge from the city that the author dubbed 'Meadowbrook' provided a setting that allowed dogs to explore their imagination, creativity and talents to the fullest. As the furry group through fortune or fate expanded in number, a magical world of dogs emerged, forever changing the way the author and his wife looked at dogs, and permanently altering the course of their own lives.
This true story introduces the reader to the intricate minds of dogs, whose inventive play and fearless defense of each other and their human counterparts is matched by an abiding devotion to those they love. A memorable sheriff and inventive veterinarian add unforgettable contributions to a story whose focus never wavers from the dogs themselves as they live for the moment, and transform daily life into rich adventures of play and intense drama that few humans ever have the opportunity to witness and share. The inevitable passing of the main characters unfolds with deep grief, but also provides the author an uplifting opportunity to reflect on their wonderfully unique natures.
In Dogs of Meadowbrook, readers are immersed in the company of a special mix of dogs of unimaginable depth of character, who give us all a renewed sense of purpose, joy and hope in everyday life.